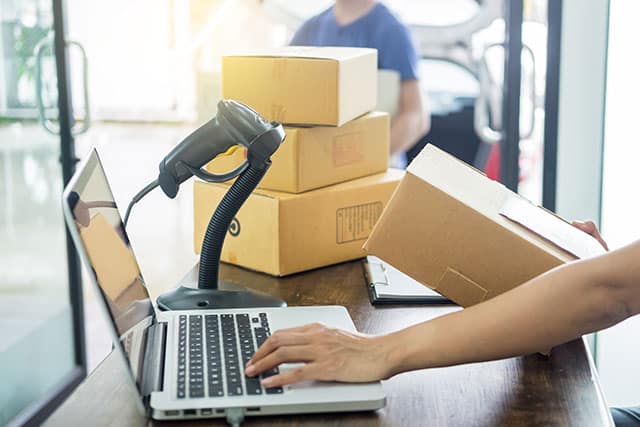 International Package Tracking: What Happens To Packages When They Go Through Customs?
September 18, 2021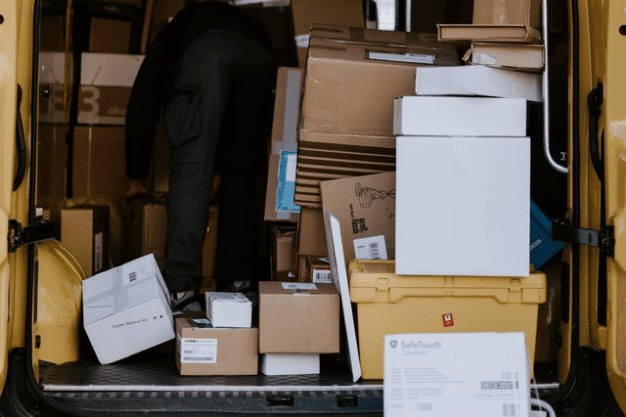 Everything you need to know about your US Virtual Forwarding address
January 27, 2022
Are you missing out on great deals simply because certain websites do not ship to your country? Have you recently moved out of the United States and missed ordering all the products you used to love before?
Online shopping from U.S. websites when overseas does not have to be impossible. With the best mail forwarding service, you can ship anything from any U.S. website to your home, regardless of where you live!
Mail forwarding services add on shipping charges, and you may be subjected to customs duties, but if you don't mind the extra cost and the wait, this is a great way to purchase items from overseas stores. The best mail forwarding service can also aid you in your shopping experience if your international credit card is not accepted on the website.
So, if you've just moved to a different country in order to expand your business, are studying abroad, or simply cannot wait for that new phone to launch in your country, fret no more. Follow along to learn more about how online shopping doesn't have to be closed to you if you use a mail forwarding service.
Shopping From Anywhere in the World
For starters, mail forwarding is a service designed to allow customers who wish to purchase products for the U.S. market to do so. Typically, U.S.-based websites have restrictions when it comes to which countries they ship to. Most tend to ship only within the United States and to Canada.
However, some websites like eBay will ship worldwide. For all the rest that don't, a mail forwarding service is a perfect tool for international customers who wish to get their hands on products that are only available in the U.S. market, such as hard-to-get luxury items or early technology releases.
You may even be able to score some great deals during Valentine's Day, Black Friday, and the holiday season sales!
Alternatives
There are other alternatives to a mail forwarding system. One of the most common is renting a PO Box from the United States Postal Service. This way of receiving packages was popular before mail forwarding services grew and expanded their platforms.
Today, PO Boxes are not as widely used, since the process of opening one can be incredibly complicated, time-consuming, and expensive. Not to mention that mail theft is prevalent, and retrieving stolen packages can take weeks and sometimes up to years. In most cases, a company must be hired in order to track the stolen items.
PO Box deliveries tend to also be very slow during the holiday season and never guarantee delivery on certain days. Opting for a more quick and reliable system is highly preferred when it comes to international shopping.
Picking the Best Mail Forwarding Service
Picking the best mail forwarding service can be tough. With a growing number of them in the world, choosing the right one can be an overwhelming process. There are a few things you should look out for when picking the right company.
Online Shopping Assist

For starters, they should be able to assist you in purchasing items even if your international credit card is not accepted on the website. This is a common problem that many international shoppers experience. Most U.S. websites will not allow the use of a credit card with a foreign billing address.

The right mail forwarding service company will assist you with this. For instance, the service AssistUS Shopper by PostFromUS will not only shop on your behalf if your credit card is not accepted, but they can also purchase hard-to-get products!

Shipping Calculator

A good mail forwarding company will also provide you with a shipping cost calculator. They understand that your biggest concern will be extra charges. Picking a company that has fostered a great relationship with international shippers, such as PostFromUS, will make sure you are receiving the best deals when it comes to international shipping charges.

Parcel Options

The best mail forwarding service will allow you to modify your packages as they are on their way to arrive at your home. These modifications come in the form of repackaging and consolidation.

Parcels that are on their way to their destination can be repackaged in order to ensure your goodies are in great condition. A great company will also allow you to consolidate your parcels into one box in order to save on shipping charges!

Storage

Finally, a great feature to look out for is storage. We sometimes order things online that we do not readily need, or we may order something while on vacation and don't want it sitting on the porch for a few weeks.

Opt for a mail forwarding service that allows you to store your parcels free of charge. The best companies will allow this storage to reach up to 90 days! This gives you a lot of wiggle room when it comes to when you want your items to be delivered if you're away from home.
Wrapping Up
Shopping the U.S. market online can be a hassle if you are living overseas. Some products are only available in specific stores, and restricting shipping policies can abruptly halt your shopping experience.
It's important to understand your options when it comes to how you can get U.S. parcels delivered internationally. With so many unreliable and painfully slow options, a mail forwarding service is by far the best choice.
With so many companies eager to deliver your parcels for you, it's important to invest in a reliable company that will give you the most bang for your buck.
If you're interested in learning more about PostFromUS, the best mail forwarding service, do not hesitate to contact us! We can provide you with an assisted shopping experience and an incredibly convenient way to ship, store, and deliver your parcels. What are you waiting for? Get shopping!