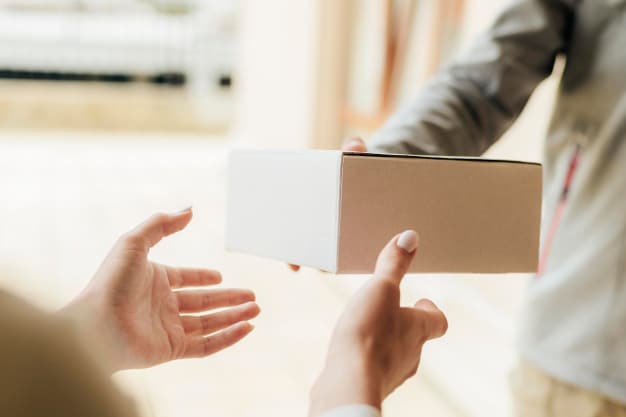 Why Parcel Forwarding Is Superior to Standard Shipping
August 20, 2021
As of May 2017, the U.S. Bureau of Consular Affairs estimated that 9 million U.S. citizens were living abroad.
Living abroad -- whether permanently or for a short period of time -- provides Americans with an exciting opportunity to experience other countries and cultures.
If you are an American living abroad, however, it can be difficult to get some of the products that you are used to. Many U.S. companies don't ship abroad, but prices overseas can be prohibitive.
Cosmetics are a good example of this. Affordable designer makeup is hard to find abroad, and if you have brands that you love, you may not want to settle for anything else.
No matter where in the world you live, you should be able to get the makeup you want.
Read on for tips on how to get discount designer makeup from U.S. companies, regardless of what country you call home.
1. Shop Sales
U.S. websites frequently run sales on all their merchandise, including cosmetics. If you know the right time to shop, you can find cheap designer makeup online easily.
Many sites will send you alerts about their sales if you sign up for their newsletter. Sales are also common around holidays, so make a point of checking for price drops during those times.
If you're a true makeup addict, be diligent about checking your favorite sites. You'll be the first to know when prices drop, and you can stock up on your favorite products.
2. Stock Up When You Can
Even when living abroad, it's likely that you will have opportunities to comes back to the U.S. for visits, or that you'll have friends making the trip.
Whenever you have an opportunity to shop in the U.S., stock up on your favorite products made by U.S. brands.
Buying in bulk may seem like a big commitment because you'll be spending a lot of money up front, but it will be a worthwhile investment in the long run.
3. Have a Smart Shipping Solution
International shipping poses a big challenge to buying cheap designer makeup from the U.S. You may be able to find great prices on products you love, only to realize that the U.S. site you're shopping doesn't ship products internationally.
Using an affordable parcel and mail forwarding service is a great solution. You can order the products you want and give the company a U.S. address to ship to. Purchasing from multiple online vendors and consolidating your purchases is another great way to save on postage and shipping costs. Then your parcel service will ship your consolidated package online for an affordable price.
4. Research Coupon Codes
Even if the products you love aren't for sale, you may still be able to save money when shopping online.
Lots of sites offer coupon codes which can be applied to your entire purchase. Certain online forums are dedicated to collecting coupon codes that can be used on other websites.
Take the time to do your research, and you could end up saving money in the end.
Ready to Start Shopping for Discount Designer Makeup?
We believe that you should be able to get the products you love, no matter where you live. Designer makeup that is readily available online in the US and should be readily available to you. Parcel forwarding your US based purchases can help you look your best without breaking the bank! Take advantage of parcel consolidation to save even more!
For more information on how we can help you with your international shipping needs, please contact us at any time.